FUCK YOU ALL Antwerp, Belgium 2007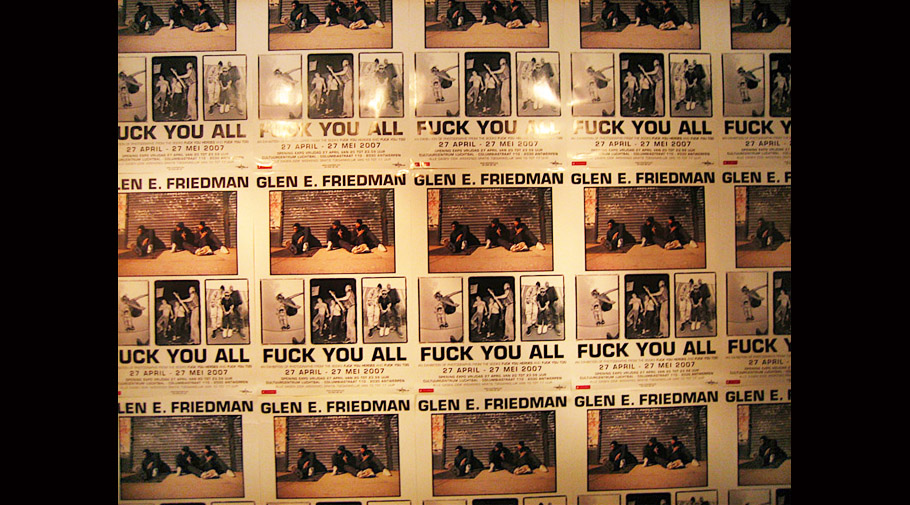 FUCK YOU ALL exhibition back in Europe for the first time in several years. One of the smallest cities to date but the Cultural Center of Antwerp put on a nice exhibition of the images that were last seen in Stockholm.
People came from all over europe for the opening some driving over four hours. GEF was there signing books and greeting people on the night of the opening, as well as conducting a few interviews before and the day after the opening. The press coverage was extensive. See our press index for some of the clippings.
Check out these images from the Cultuurcentrum Luchtbal in Antwerpen, Belgium.