Future Shows / Exhibitions / Appearances
The premier MY RULES exhibition opened in London 21 November 2014 and closed 18 January 2015.
It was great, and we can't wait to bring you information on the next show location.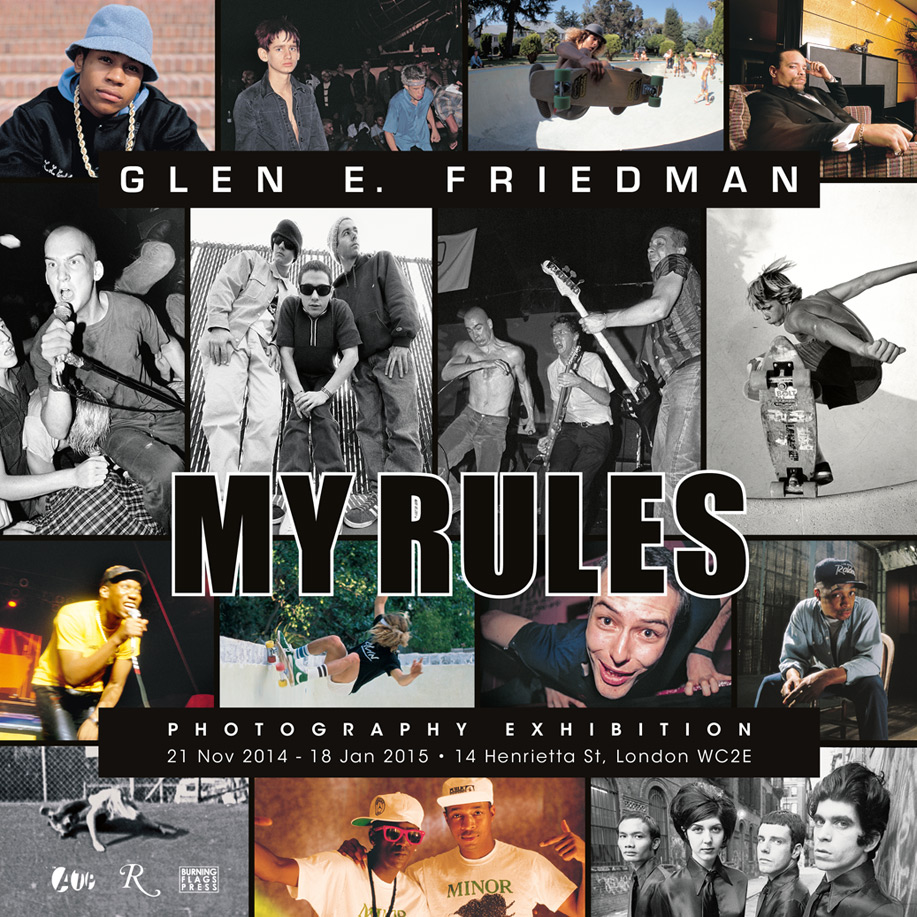 click HERE to get more info on that premier MY RULES exhibition
This coming year of 2022 we are looking for the exhibition travel around the world.
The idea is to sell high quality limited edition posters in advance to support the tour. Anyone who purchases a print will also be invited to attend a special pre-opening in the city of their choice, where G.E.F. will be attending. We will post information for this incredible opportunity as soon as we have it.
We're always looking for new places to bring the exhibitions. Over the years it's traveled, it has been due to the undying perseverance and hustle of respectful people in the various cities around the globe, who have an understanding of the values, sensibility and aesthetic of the work, that made it happen, and continue to do so. We are indebted to all those who have helped along the way as they have, and look forward to meeting more people in more places to spread further inspiration.