FUCK IT! Visual Sample from Mo' Wax
Glen's FUCK IT! Mo'Wax visual sampler is a 40″ x 60″ full color double sided poster. (one side has samples from FYH & FYT while the flip side has a collage of over 50 previously un-published images).
Since 1998 Mo'Wax has been undergoing some major upheavals, so the FUCK IT! poster official release date has been cancelled indefinitely. We're very sorry to hear this news from James LaVelle.
But here's what it was to look like:
Best of the books side: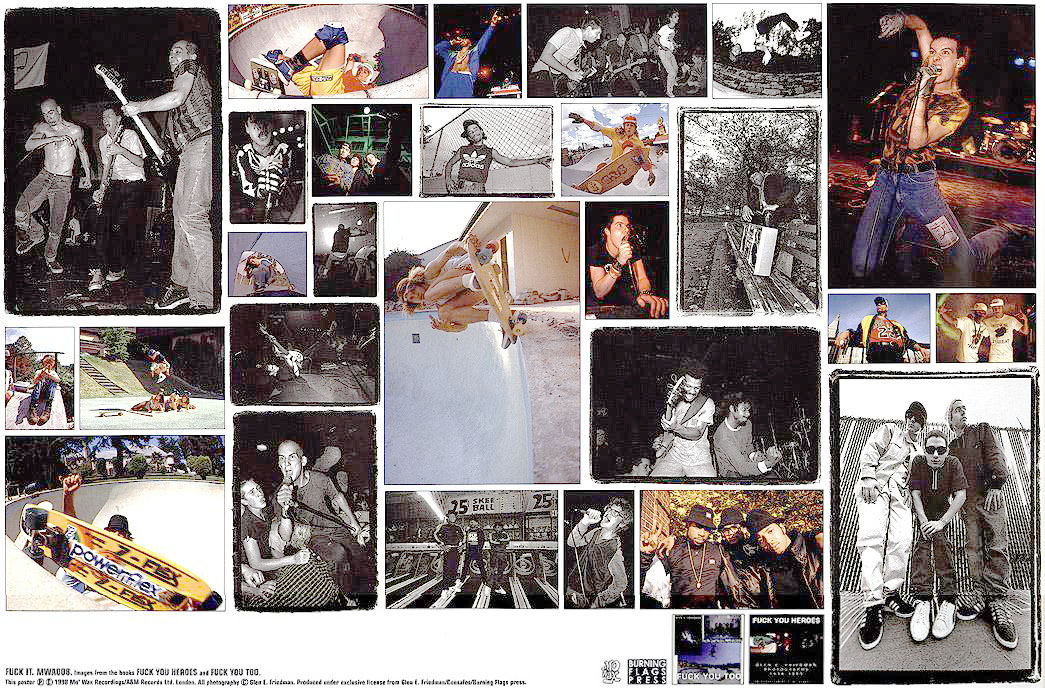 Previously unseen collage side: