Jewish Post
Glen E. Friedman: Maverick Photographer
Comments on Photography, Inspiration, Judaism and Israel By Julie A. Sergel – July 2008
Good art provokes response—either by easing tension, or adding some more. In the case of Glen E. Friedman, it's a bit of both.  Glen reflects on his challenges with Judaism as a young boy and his current view of Judaism (and religion in general).  Ultimately Glen's view on religion, like his photography, requires placing responsibility on him.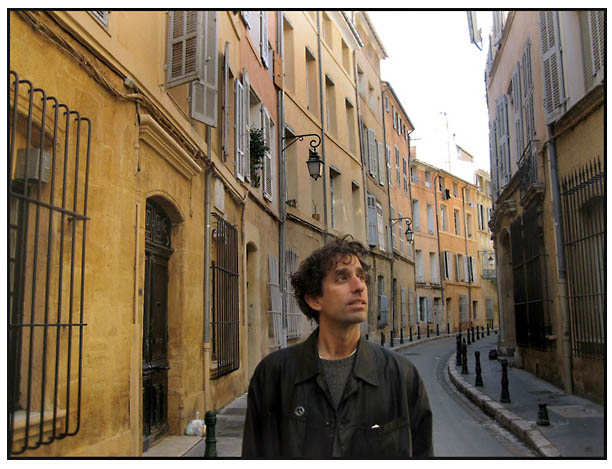 Friedman's photos have been published since the age of 13, with a fan base that would have to be tracked globally. Worthy sources have tagged him "One of the greats," (Washington Post) "most prolific photographer," and "the esoteric political and aesthetic conscience" of his generation. He's been labeled "outspoken" and "the very best at what he does." LA Weekly says Friedman's photos "achieve what others only aspire to—showing the spiritual within the physical." And yet Friedman discounts the bulk of it as writer's jargon, continuing to contend with the bigger "picture" of giving the planet a future and inspiring others to rise above status quo.
Friedman's maverick lens surfaced as a youth dissatisfied with the photographic representation found in skateboard magazines. Equipped with first hand knowledge of the sport and culture, he felt compelled to offer up a truer, more creative account. His photos coupled validation with inspiration and added a dose of electricity.  Keep in mind, this was mid-1970s—way before skateboarding became as mainstream as it is today. Friedman's knack for capturing "underground" subject matter progressively spilled into the music scenes of hardcore/punk and early hip hop. His signature shots have contributed to various bands' success like the Beastie Boys, Run-DMC, Public Enemy, Black Flag, and Washington, DC band, Fugazi. Skaters Tony Alva, Jay Adams and Tony Hawk were spied early on by Friedman's eye.
What makes Glen Friedman's style so distinct is his ability to bring the viewer into the shot—dismissing the need for any formal intros or invites. He has a way of not only discerning the raw energy or truth of the moment but also translating it so a connection is made where it otherwise may have been corrupted by boundaries—geographic, racial, economic, age, whatever. While Friedman is not blind to demographics, he's figured a way of letting them bleed into one another.
Friedman has six photography books published (the bulk self-published under Burning Flags Press) and has contributed immensely to many others. The common denominator is to incite rebellion, but not necessarily in its assumed context. Friedman is quick to point out that the one who spends money on cigarettes and gets drunk is not so much the rebel, but more so the pawn. Friedman's view of rebellion is that of owning a liberally opened mind, a free thinker. More resource. Less greed.
"Capitalism creates false appetites," says Friedman. This is a quote that stuck as soon as he heard it. Considering himself an Idealist, Friedman explains that reading Karl Marx changed his life, although the concept, he says, made more sense in written form than anything that's ever played out. "There's no paradise, always something behind the curtain."
A few of his book titles (F*** You Heroes, F*** You Too) may be offensive to some, but are less about counter-culture retreat and more so about understanding your options. "Majority rules is not always the best thing," points out Friedman. "Making money is not the goal. The goal is to do what you want to do and be able to live with yourself without bringing harm onto others." Those in his focus tend to be types who've been told to "just grow up and do something else." Friedman's response: "I don't know one person who's grown up and become a better person morally because of it."
His long favored Pentax K1000 tends to showcase all sorts who've carved their own way—despite or in spite—of limitations imposed by societal lore. Rebels meld into prevailing heroes. This is the very energy you catch in a typical Glen E. Friedman shot. He regularly offers tense angles and utilizes composition with the fluidity of a fashion illustrator's marker to relay the unending creative curve available in the universe.
Not one to begrudge hard work, Friedman is relentless in demand for authenticity. "You want to compose the image, capture the character and the intensity all at the same time. Whether it's skateboarding, punk rock, or any live performance, you want the most intense moment, " says Friedman. "You wait for the right moment so one picture will tell the whole story."
Photography is not the only medium Friedman has used to communicate through. He's done exceptionally well in music and film production, publishing, and various speaking engagements. In 2004, Friedman spawned the "Liberty Street Protest" which steered attention from Ground Zero and entreated an international audience to embrace peace and not war. Growing up in the 1960s may be responsible for drawing this statesmanship to rise. One of the deepest impressions sealed upon him as a youth was the peace sign hand gesture. Although his parents were largely apolitical, Friedman remembers a strong pull towards activism and social responsibility. "Make the most of it and do the best you can while you're here," commonly pours out of his mouth.
Formative years were spent on both coasts. Although he was born in North Carolina while his father was serving in the army, his parents divorced and he found himself with an assorted circle of friends. Through this, he adopted an invaluable understanding of racial dynamics, which looked the same on the outside in Englewood, NJ (10 minutes to Manhattan) and West Los Angeles, CA, but played out differently at the end of the day.
Friedman attended public school and a brief stint with Hebrew school as a youth, although he was kicked out of the latter at some point "for goofing around." He explains his bar mitzvah was basically for his grandmother. "It didn't mean anything to me. I gave her the plaque." Although he doesn't ascribe to any religion on the grounds that they disappointingly separate people verses bring them together and "were created to control the populations," Friedman sees the good in Judaism. "The traditions and history have affected my life in one way or another." A stepfather kept kashrut, the general family celebrates major holidays–in a light manner, and he says his father takes it more seriously as he gets on in age. The biggest issue for Friedman is "placing responsibility in your own hands."
Beyond the use of moral ethics Friedman prefers the world of science even though, admittedly, much has been disproved. "Einstein said there was a god. I don't know why he said it. Maybe so he wouldn't be ostracized. Faith seems to (spur wars) that destroy the planet nonsensically. The greater eternal question is, where is our universe?"
Again, the driving force for Friedman is the idea of tackling the here and now. Through good friend Russell Simmons, he's met with presidential candidates Al Gore and John Edwards. He tells a story where he was getting pretty heated bringing up some key issues and shortly after, Gore was whisked away. He remembers John Bon Jovi patting him on the back, coaxing him to relax. Edwards, he says, reciprocated his zeal to talk–and listen. Friedman suggested the "Who Killed The Electric Car" documentary film.
And this is the breath behind the lens. Friedman is not just another photographer for his generation. He's an ear. A voice. A mind. He eats like he takes pictures like he lives his life—with the objective of taking less and giving more. Friedman's been a vegan for two decades already. "Most of my friends are vegan because they love animals. I'm no martyr, but I've been doing it to help save the planet." Refraining from eating and using animal products prompted correspondence with Kodak—makers of Friedman's favorite Kodachrome 200, Tri-X 400 and T-max 3200. "I'm very conscious of all the environmental and ethical ramifications of my photography," said Friedman, who shoots less than most photographers, to "try to make each frame count." Response from Kodak was encouraging in that they are aware of vegan concern over the film's gelatin (animal byproduct) component–although unfortunately, attempts to counter this have been unsuccessful.
Friedman can also see ahead. A good decade ago in an interview in Rome, he's caught on film expounding upon the disgusts of American excess–crimes of instant gratification, obesity, greed, etc. He also talks about war, challenging the "right to bear arms" with the idea of peace coming through hearts and minds opening up, not barrels on guns.
When asked about the Middle East, Friedman commented that this sort of situation has been going on for thousands of years. "People have to deal with the truth. The US was occupied by Native Americans. Borders change. Italy, Germany, France (have changed) and so, too, with Israel. It's kind of sad to see Israel do things that were done to them years ago, so horrible to repeat the same mistakes."
He's also a strong proponent of talk. "You don't want to communicate? No communication equals war. Communication is the only key to peace. Every war is hostile. Fear is guiding way too much."
Internationally, Friedman has been well received for some time. Recent participation in one of the most important new photography festivals in the world—the sixth annual Photomonth Exhibition in Krakow, Poland, this May 2008–underscores the degree of recognition earned by a life lived so creatively and so well informed. More recent photographic compilations like "The Idealist," "Recognize," and "Keep Your Eyes Open," carry on with the intention of earlier work—truth, integrity, inner passion.
Friedman's ability to see life with a heightened intensity and pull out components the rest of us may miss is what makes viewing his work such a regenerating experience.
Glen E. Friedman's photography can be explored at www.burningflags.com