FUCK YOU ALL Catania, Sicily 1999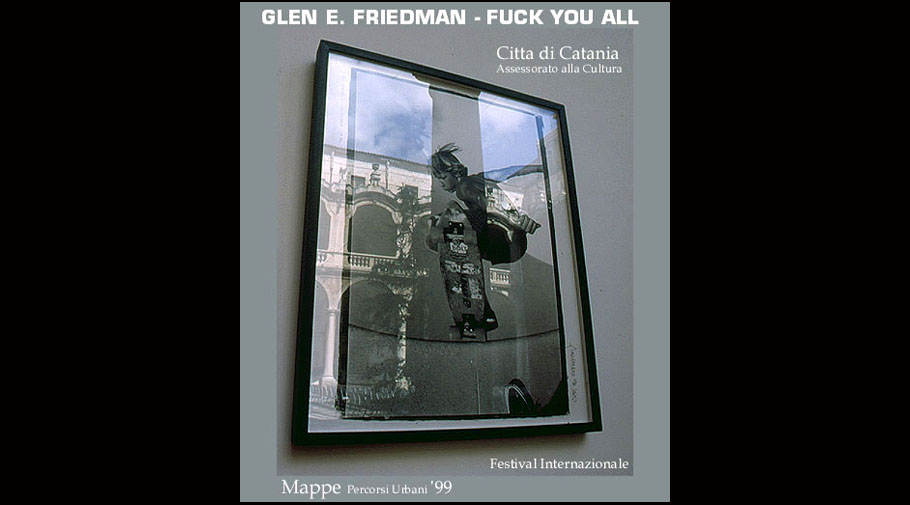 The last stop in Italy for the
FUCK YOU ALL exhibition
took place in
CATANIA , SICILY
at the Art Institute of the City Hall
(via dei Crociferi)
As part of the Festival International in Catania, sponsored by the city council and managed by OFFICINE, a crew of people composed by Sergio, Felicita, Ivano, Massimo, Biagio, with Giovanna and Agostino (singer and guitarist of Uzeda).
Entitled "Mappe – Percorsi Urbani '99"
( "Maps: Urban Paths '99" )
The PREMIER presentation of the Fluid Video Crew's production "FUCK YOU ALL", a G.E.F. video interview made in Rome during 1998, also took place during the opening night festivities.