Exhibition in BARCELONA opening May 26th!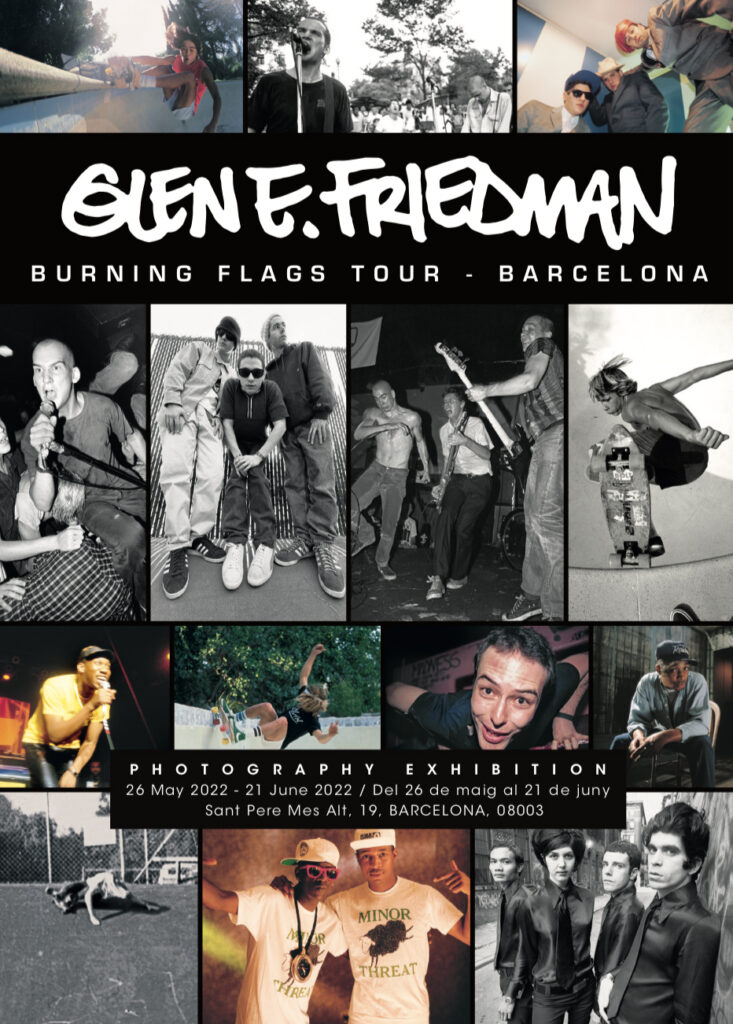 Finally we are happy to let you know the next Glen E. Friedman exhibition will be in Barcelona!
The first of the Burning Flags world tour!
Exposició de fotografia
Del 26 de maig – al 21 de juny
horari d'obertura: 11:00 – 20:00
The official opening will be in the evening of Thursday May 26th.
The private preview for show supporters/print buyers will be Wednesday May 25th! Glen will be there for both!
The Exhibition will run from 26 May 2022 – 21 June 2022
at Sant Pere Mes Alt, 19, Barcelona, 08003
See you there or at one of the other cities coming this year and next!