FOTOTECA DE CUBA
LA REVOLUCION DEL ROCK & ROLL
Photographs 1956 – 2000
F O T O T E C A   D E  C U B A (Havana)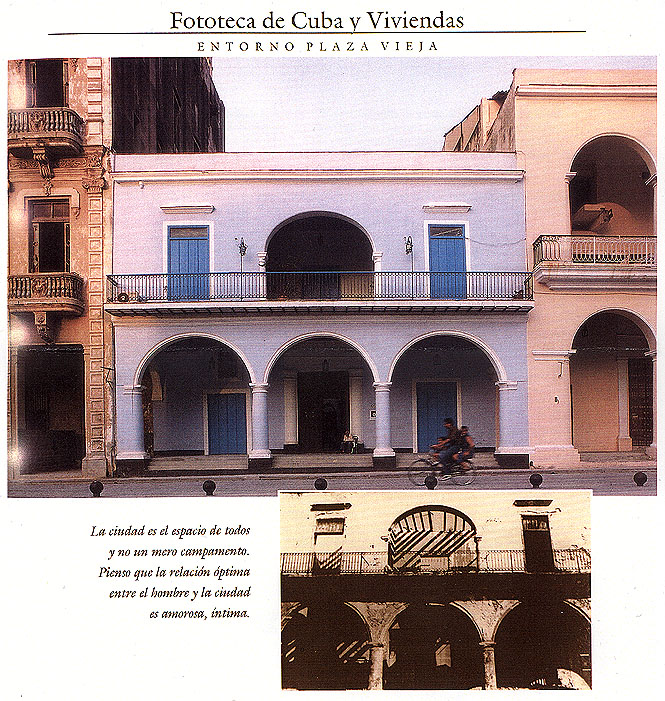 "This exhibition features a selection of exceptional photographs documenting musical artists who have had a transformative influence on twentieth century culture." On display were Images from 28 world renown music photographers including Glen E. Friedman (who happens to have 3 images included in the exhibition, more than any other photographer.) The exhibition was on display in Havana, Cuba from May 22nd – June 22nd 2002. LA REVOLUCION DEL ROCK & ROLL may also be travelling to other cites in the future.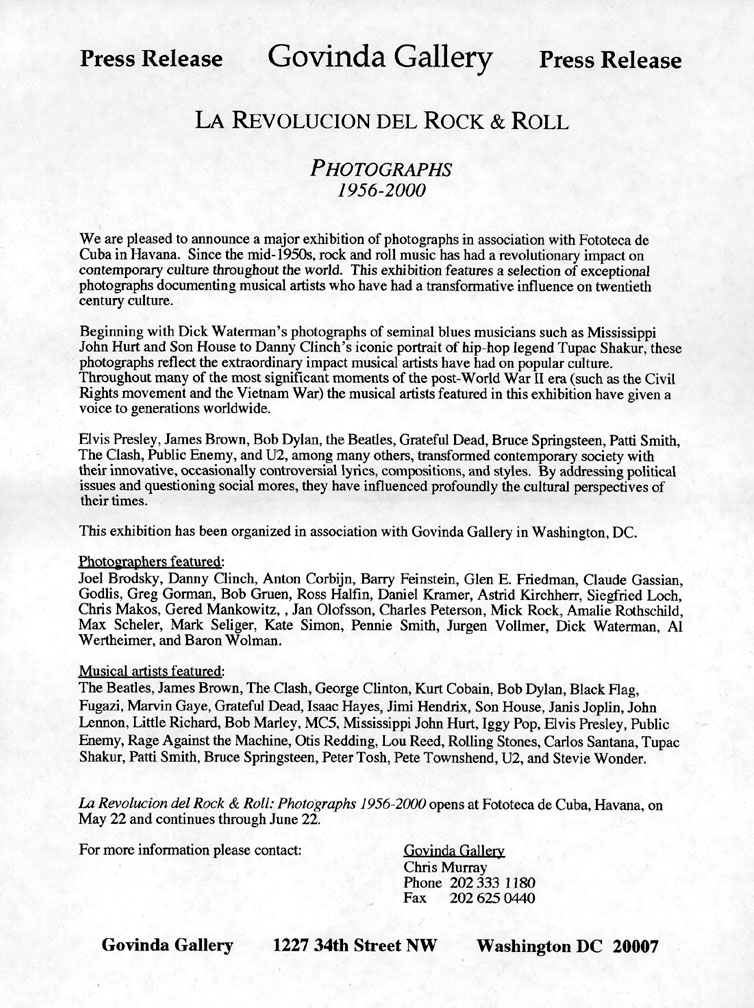 Unlike previously noted on this site,
Glen E. Friedman unfortunately will NOT be attending the opening of this exhibition.
at
FOTECA DE CUBA
Entorno Plaza Vieja
Calle Mercaderes No. 307
La Habana Vieja, Cuba
Telephono 61.77.41