SKATEBOARDING HALL OF FAME 2012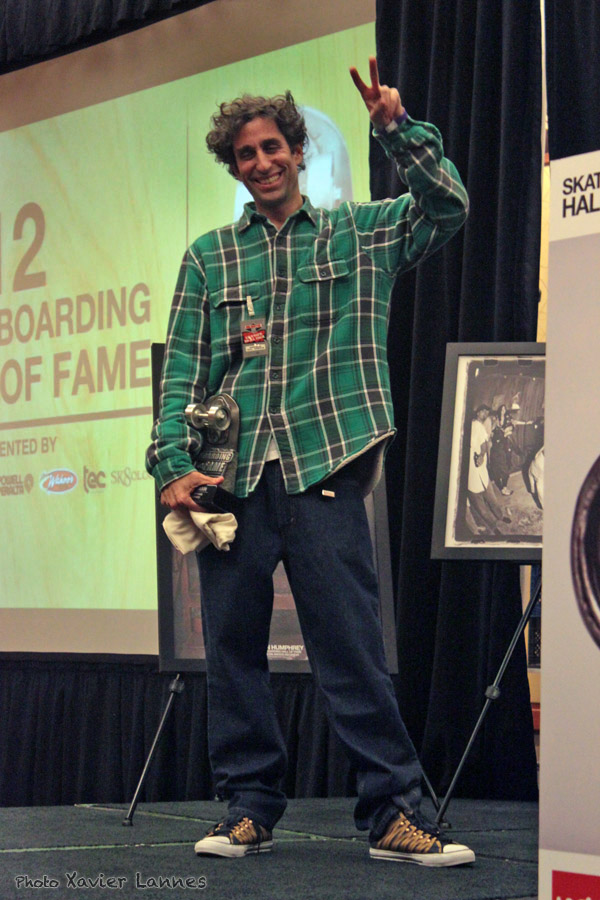 It's Official! Glen E. Friedman was honored and inducted as an Icon into the Skateboarding Hall of Fame. At the ceremony on May 10th, with his old friends and fellow inductees; Jay Adams, Peggy Oki, Mark Gonzales, and Black Flag, among others.
Tickets to the event were available to VIP's and the public, with all proceeds going to benefit the Skateboarding Hall of Fame and the Go Skateboarding Foundation's Just One Board initiative. It was for the first time in the events' history that all VIP and public tickets were sold out in advance.

C.R. Stecyk III introducing and inducting Glen.

GEF giving his speech. photo Miki Vuckovich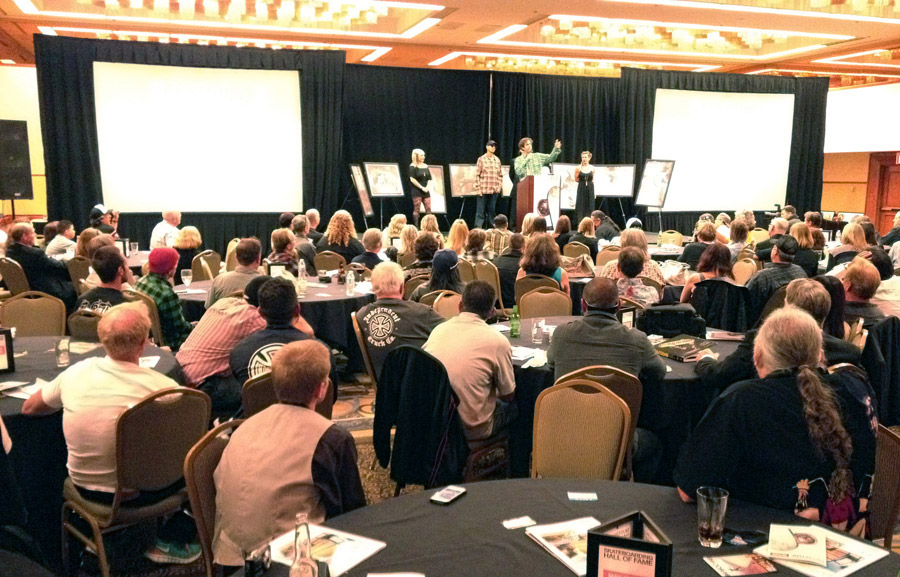 Chuck Dukowski of Black Flag, giving his acceptance speech, after being introduced and inducted by Glen.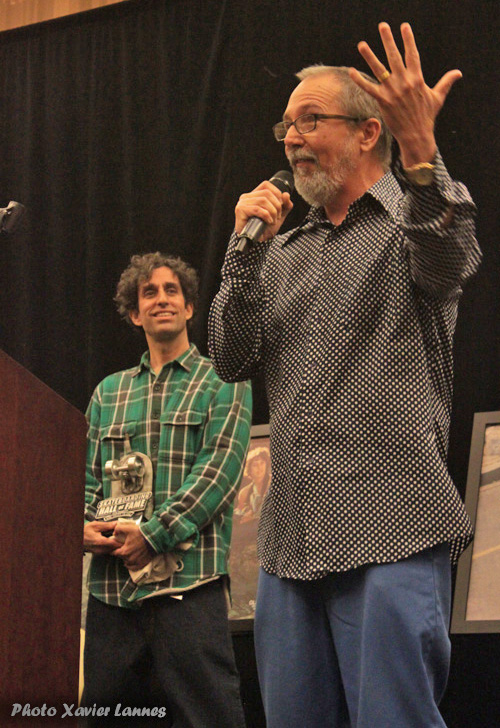 Tony Alva, the 1st person ever inducted into The Skateboarding Hall of Fame poses with Glen's trophy.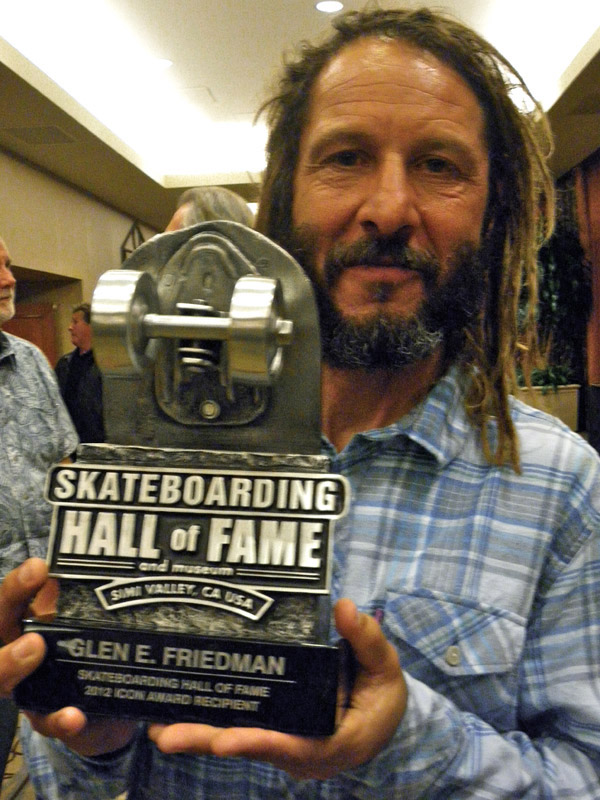 ————-
We hope to get video of the event posted here as soon as it's made available.
————-