DogTown – The Legend of the Z-Boys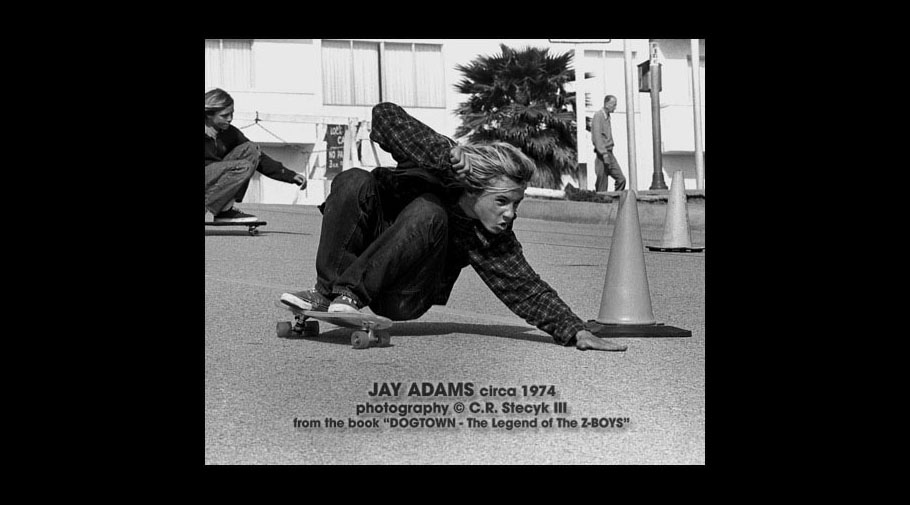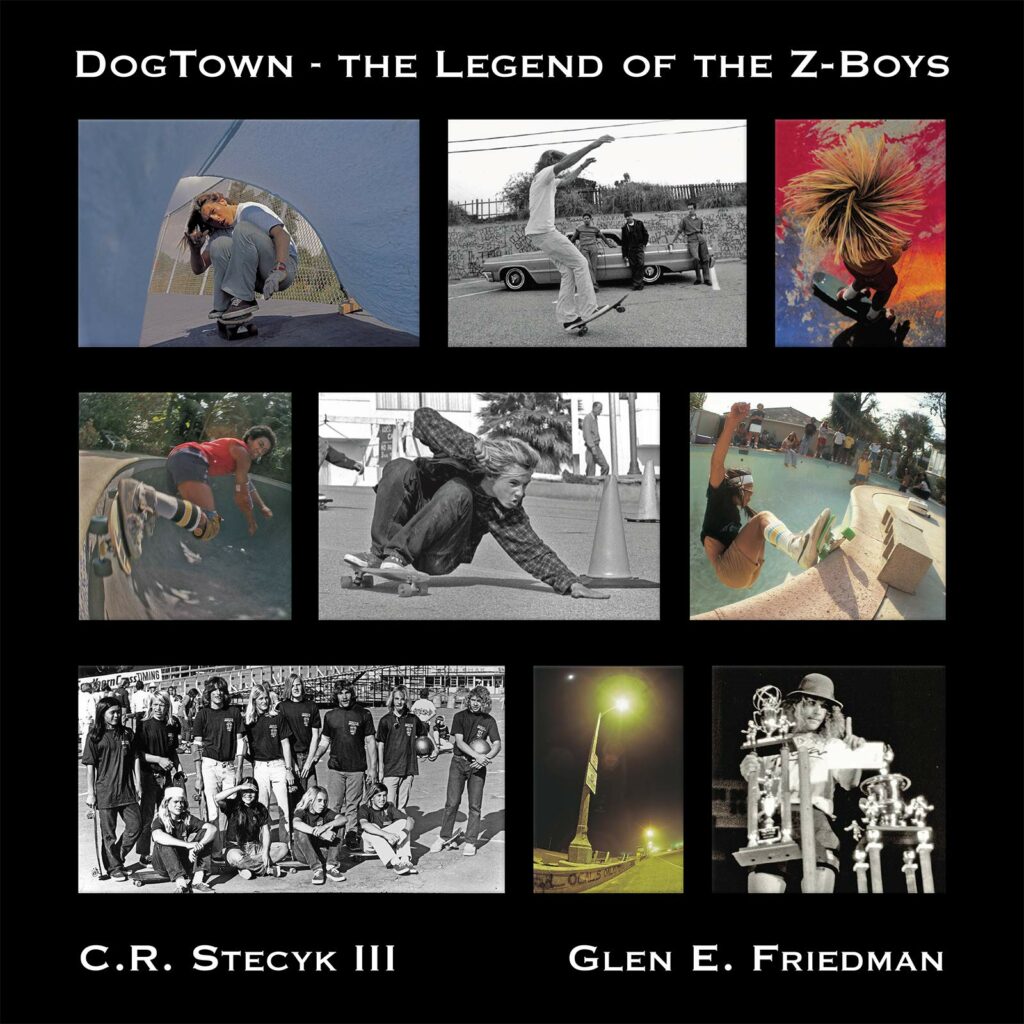 This book has been revised and expanded dramatically since the original!
DOGTOWN – The Legend Of The Z-BOYS was originally put together in 2000 and eventually hit the streets just before the movie DogTown and Z- Boys … but although we worked on making this book for years before, it wasn't until the movie started that Stecyk was convinced to go along with the idea if G.E.F. would also agree to make it half his work too, that was Stecyk's idea, we originally just wanted to print all his articles from the original SkateBoarder magazine… in the end his idea made a lot of sense, G.E.F. had discovered so many cool photographs that were never published before and of course the Stecyk stories and photographs, as well, will always stand up to the test of time. So around 20 years after we first started working on the original edition of the book we now have the new edition. .
New cover, new bigger size (now 9"x9"), lots of updated designs, and some never before seen photographs as well, besides a few incredible surprises. Even if you have the original it's very likely you will want this new one.
Go directly to Akashic Books website to order this book or the updated FUGAZI book, either SIGNED by G.E.F. OR discounted 25% – your call, when ordered direct. The book is available at bookstores or on-line everywhere.
It contains 100 pages of the OG DogTown stories, "Who's Hots" and interviews that C.R. Stecyk III wrote and photographed masterfully during the mid-seventies Skateboarding explosion (these stories are part of the reason skateboarding became what it has, to this day). Another 130 or so pages are Friedman DogTown photographs from beginning to end, most of all never before published before this original book, and now we've added even more that have been rediscovered or never seen! More thorough captions added in some cases too. It's amazing and you will be STOKED to have this expanded edition.
———————-
This first edition was officially released in 2002. Co-authored with long time G.E.F. friend and mentor C.R. Stecyk III, edited and designed by Friedman. It includes all the best of the infamous original DogTown articles by Stecyk and over 100 pages of never before seen GEF skate images that were re-discovered during the making of the film, "DogTown and Z-Boys.
Hard cover – This edition enlarged to 9″ x 9″ & 256 pages
This 8″x8″ version of the book has been out of print for several years.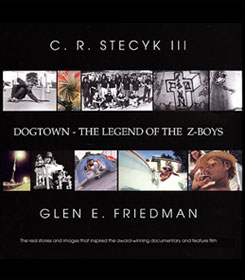 compare the two editions: