The Idealist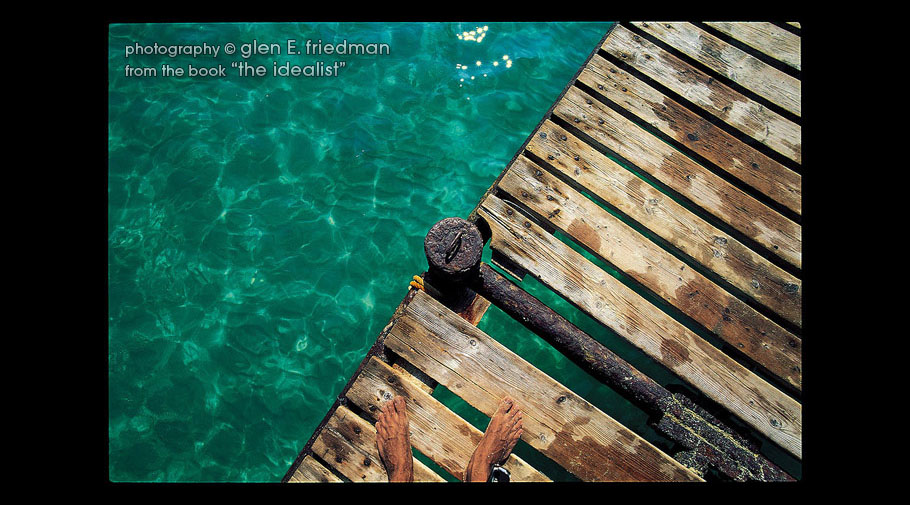 The Idealist – 25 Years – In My Eyes
Friedman's aesthetic in photographs as a true artist. This second printing of the critically acclaimed book has been updated and revised. The size and cover have been changed slightly, over a dozen images have been removed and over two dozen new ones have been added. The book will now encompass 25 years. Adding 5 years and 14 pages over the original edition, as well as additional new words on Idealism contributed by Rev. Al Sharpton, Ralph Nader and Cornel West.
"The Idealist is a retrospective collection of Friedman's aesthetics, showcasing some of the images for which he is justly acclaimed and many others that will be new to his fans, ranging from Dogtown skateboarders, and hardcore heroes to hip-hop icons, cityscapes to portraits, public intellectuals to historical monuments. He has resisted the urge to compile a "Best of" edition, choosing instead to expose his range, to show his more vulnerable side as an artist" – BOMB
Those familiar with the work of photographer Glen E. Friedman – from documenting ground-breaking punk and hip-hop acts to early skateboard legends – can see another side of his vision at the world premiere gallery show of pictures from his latest book, a revamped printing of The Idealist. But don't expect a full departure from the rage that made him famous. Sure, it now has a bit of the soft and Arcadian. But there's still plenty of rebellion. – City Beat
"Friedman makes his art out of necessity, claiming that little represented in the visual realm exists or even comes close to emulating his own inward vision. His creative perception is his main incentive to produce photographs. However, he is careful to point out that it is his conviction to the very nature of the subject matter that grounds his work. That the driving force behind his art is not a sense of personal ego, but a committed sense of duty, assiduity and self believe which allows and invites others to bear witness and share in those prolific moments of time captured through his lens. He feels that through the medium of photography he offers the displaced individual a release from the artificial and banal. He invites us to enter into a world which operates on a dynamic that stands apart from the corporate structure that exploits and manipulates the integrity of others – to one that ignites our own sense of purpose…
The Idealist, the seemingly random interspersion of photographs throughout reveal, on closer inspection, an intentional methodical juxtaposition of images that, in turn, narrate their own sense of truth and beauty held together by Friedman's aesthetic. It isn't a difficult perspective to grasp; there is no obscure symbolism. Although to a certain degree what is being referenced has strong socio-political undertones you don't have to be politically informed to understand – the themes operate on a universal level. – Hot Shoe International
Hard cover – 9.4″ tall x 10.8″ wide – 160 pages
IF YOU CAN'T FIND IT AT YOUR LOCAL BOOK STORE
GET THIS BOOK AT DIRECT from

Akashic Books
Akashic has copies of The IDEALIST signed by G.E.F. available!