Keep Your Eyes Open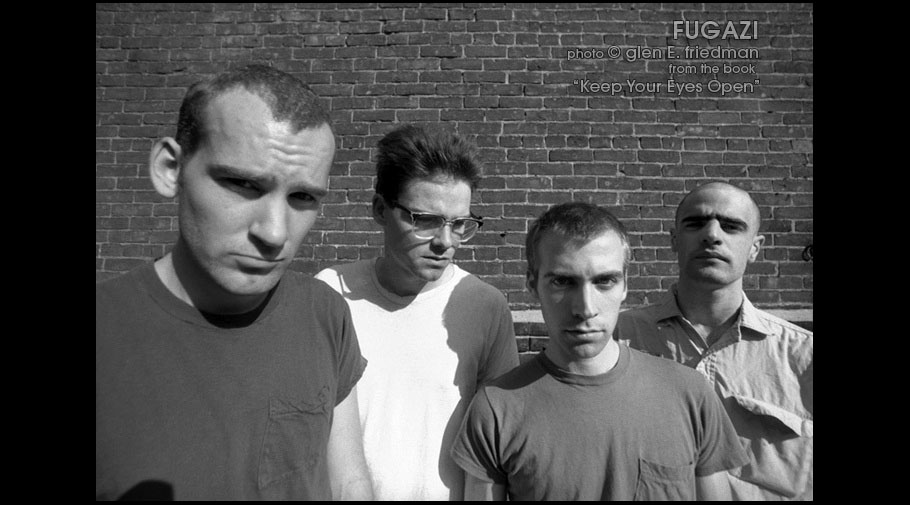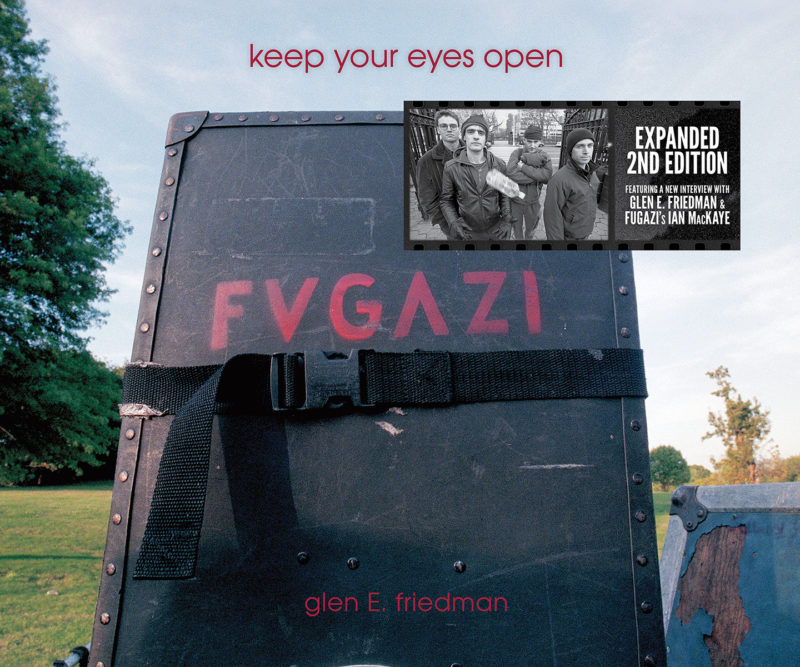 As Fugazi's Ian MacKaye explains, "While most photographers were taking photos of Fugazi, Glen was making photos with us."
A second edition of the definitive photo book of one of the most influential rock bands of the past forty years, including brand-new, exclusive material.
Akashic books have copies of Keep Your Eyes Open signed by G.E.F. available!
You can choose a signed copy or 25% off when you by direct from Akashic Books.
Fugazi, one of music's most revolutionary and gloriously indefinable bands, played their first concert on September 3, 1987.
The first edition of Keep Your Eyes Open: The Fugazi Photographs of Glen E. Friedman was released by Burning Flags Press exactly twenty years later. This revised edition features brand-new photos and an interview with Friedman and Fugazi singer/guitarist Ian MacKaye.
Keep Your Eyes Open presents the best of Friedman's unparalleled photographic documentation of Fugazi's members in almost 200 color and black-and-white images captured by Friedman onstage and off between 1986 and Fugazi's last US concert in 2002.
Fugazi evolved from Washington, DC's, hardcore punk scene of the late 1970s and early 1980s. While it would be impossible to fully capture Fugazi in any one medium, Friedman's book effectively complements the band's Dischord Records catalog, which includes seven studio albums, one soundtrack, three EPs, and hundreds of live concert CDs produced from Fugazi's own soundboard recordings.
Fugazi—a band dedicated to democratic self-management, highlighted by complete artistic and financial control—booked its own tours worldwide, and was often the first band to perform in unconventional venues around the world in order to maintain ticket prices that averaged just five dollars, a practice that opened many new venue doors to other touring artists. In addition, Fugazi has never marketed or licensed its name or likeness for posters, T-shirts, pins, or other ancillary merchandise. Fugazi's unwavering respect for its audience is one of the band's most indelible marks on modern music. The band went on indefinite hiatus in late 2002.
Listen to an interview with Glen E. Friedman at q (CBC Radio)
Read an interview with Glen E. Friedman at New Noise Magazine.
"Friedman also wrote the recently rereleased photo book on the crucial straight-edge punk band Fugazi, Keep Your Eyes Open, featuring a new interview with frontman Ian MacKaye."
—Los Angeles Times
Hard cover – 11″ wide x 9″ tall – now 120 pages
———————–
the original edition of this book has been out of print since 2017.