Exhibition in PARIS open July 20th-August 6th!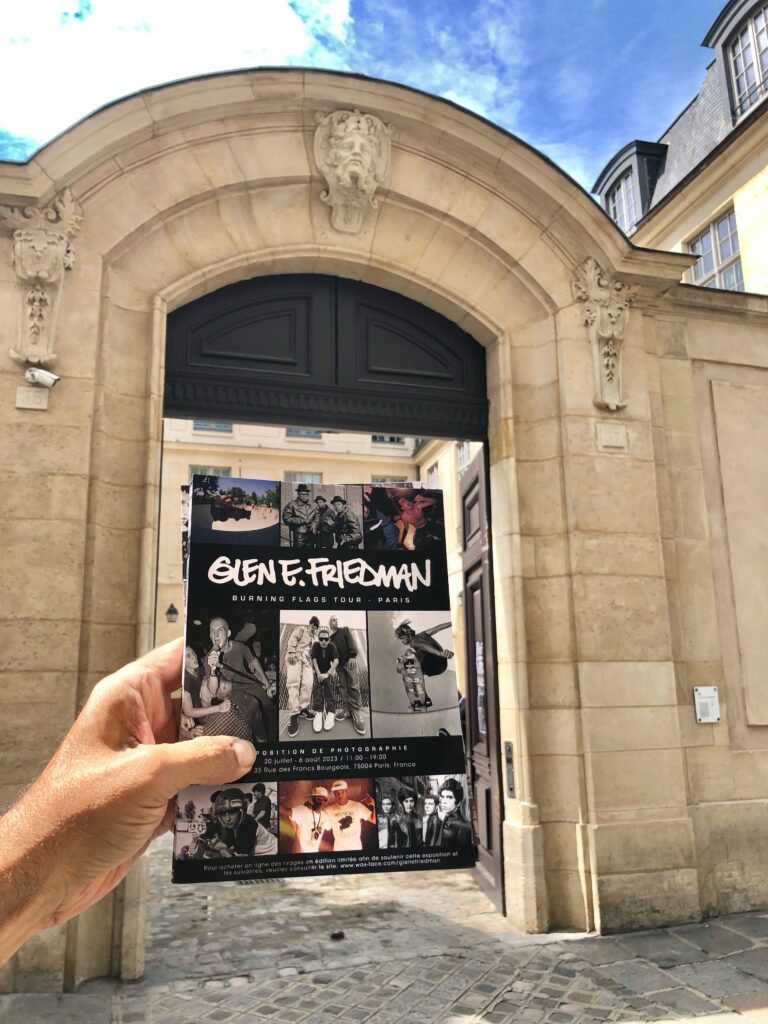 After many years of work we are very excited to announce GLEN E. FRIEDMAN's photography exhibition has finally come to PARIS!
At the incredible "3537" located at 35 Rue des Francs Bourgeois, 75004 Paris, France
The opening was July 20th and the exhibition will run through August 6th.
Open everyday from 11am-7pm – Don't miss it!
GEF was at the opening, answering questions, signing books, poster prints, etc., etc.
👉 Click here to view a quick clip from the opening on Instagram
There is a special edition Obey Giant x GEF collaboration tour T-shirt available for the 1st time here.
All profit from all the merchandise sold will go to paying for the show expenses and to the free admission for all.
Tous les bénéfices des ventes servent financer les frais de l'exposition et l'entrée gratuite pour tous
Merci beaucoup!